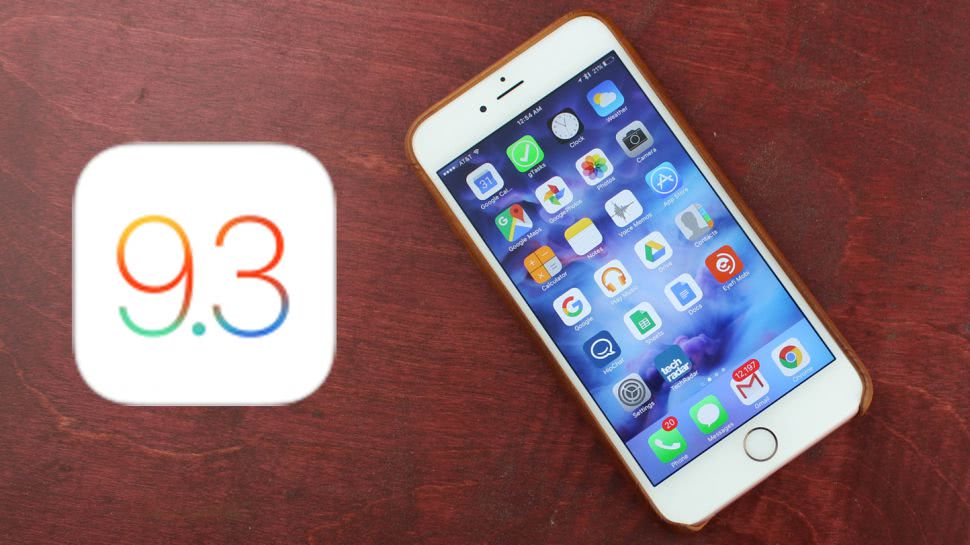 So 9.3 is coming out, and this time it's not one of those updates with under-the-radar bug fixes. There's stuff in it! Apple is changing the way your phone not only fits into your lifestyle, but also how it affects your habits.
For instance, one of the new innovations is their Night Shift setting that is taking your health into consideration, specifically your ability to sleep. They have studied and now implemented a setting that recognizes how bright blue light on-screen in the evenings can actually affect how quickly you fall asleep. The study showed that because of the blue tones leaking out of your LCD when you're using your phone actually negatively affects "your circadian rhythms and [makes] it harder to fall asleep". By using the phone's time zone, Night Shift will automatically shift the display colors to warmer tones based on sunset timings and make it easier on your eyes. By the morning, the color tones will return to their regular settings. Kind of cool unless, like me, you're a night owl who can't get enough of Mr. Robot and Jessica Jones.
With the update, they've also included the capability to lock your notes with your touch i.d. and/or password to keep your sensitive information (bank numbers, passwords, etc.) under tighter security. No more need to worry about people seeing the texts from your ex that you copied and pasted into your notes. Seriously though, it's okay to move on.
And if you consume news and columns on the regular during your commute to work (or during work, let's be honest here), Apple is making it easier than ever to personalize the content you get straight to your phone. For You are now more tailored to your interests, and will immediately direct you to trending topics that interest you. If there's a video attached to certain news stories, "you can play it right from your feed", which is something Facebook has harbored on their needs-updating-and-revamping news feed. This should make it easier and more efficient for you to keep up with the world around you…as opposed to actually  looking up from your phone and keeping up with the world around you.
Are you a health nut? Well how about this: now your Health app on your iPhone has brand new menu sliders under categories like Weight, Workouts, Sleep, and Kale (ok, that last part isn't real) that lead you to highly rated third-party apps that you can add to your dashboard to manage your health with even more detail. And those apps will filter all of your data right onto your Health dashboard so all of your information is still collected in one place.
With 9.3, your CarPlay app can now show you expert-picked songs artists, and albums based on your preferences right on your screen! On top of that, the Nearby feature in Maps lets you "find gas, parking, restaurants, coffee, and more with a tap". So you're prepared for that epic road trip that you always plan but never actually end up going on.
Finally, 9.3 is making education more engaging and innovative for students and teachers both. These days, more and more schools are requiring students to bring in some form of a tablet to work on their assignments and in-class learning on. So Apple is taking the next step in making themselves irreplaceable in the education market and creating new apps and packages to make it faster and more intuitive to help students more effectively learn. Now maybe they can create a black market app that hides your grades and marks from your parents.
The iOS 9.3 update is making huge strides to integrate itself more effectively and easily into your lifestyle. Whether that's something you want or not, Apple is coming! With force!
To find out more, head over to www.apple.com/ios/preview/ and get acquainted with your new best friend!
Need an iPhone repair North Shore? The Core conducts iPhone screen repair, and other Apple repairs Auckland. We can also help you with tablet repairs, drone repairs, Xbox repairs, and laptop repair Auckland.