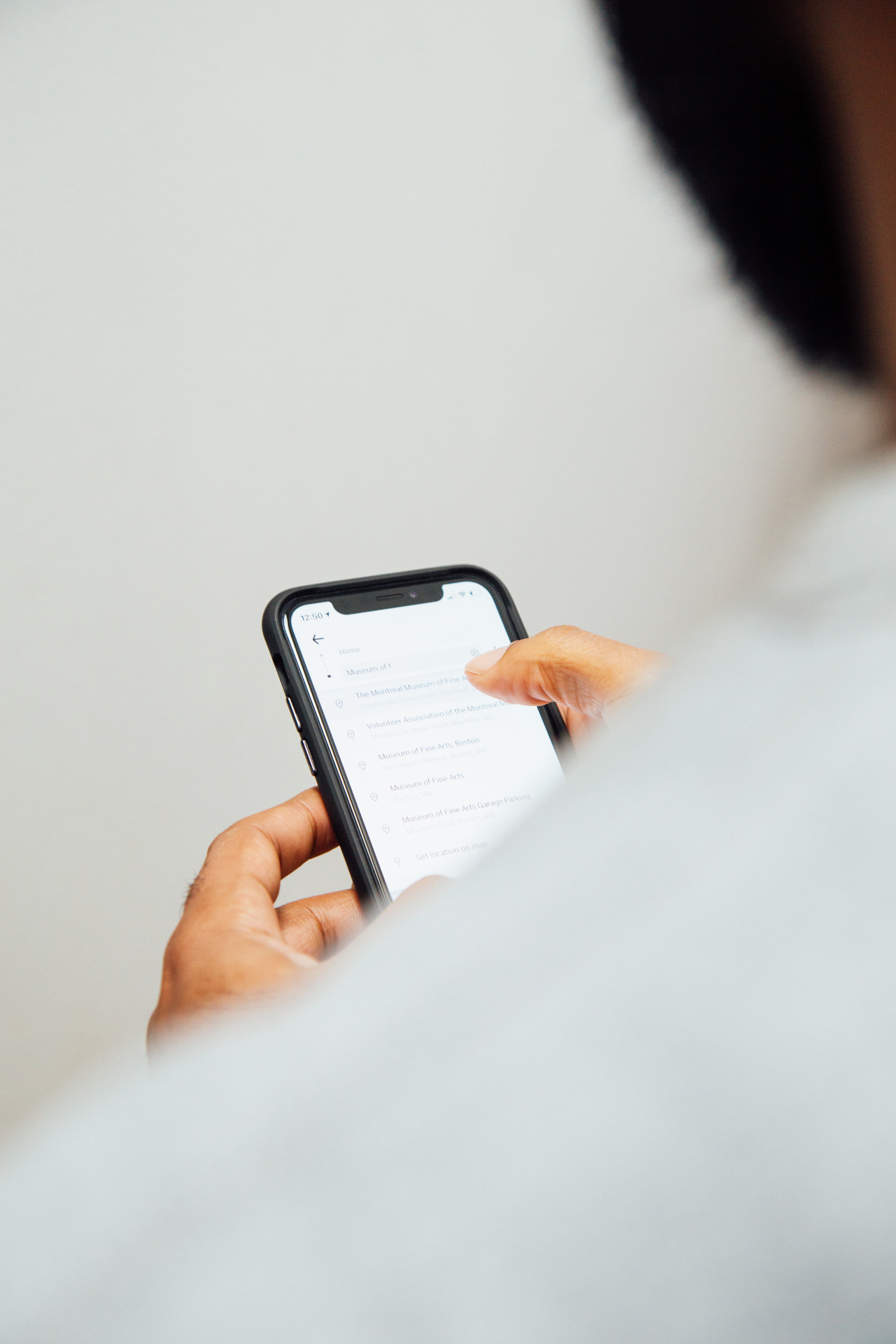 If you are considering selling your old and used phone, make sure you take the appropriate steps to ensure you don't leave any stored personal details on the device. Failing to erase personal and confidential data on your phone when you sell it can allow the buyer to hack your stored information. Simply deleting your data is not enough as some individuals have the ability to restore a phone and all the data it's ever held. Therefore, it is vital to ensure that you have wiped your phone completely, no matter what type and how old it is.
Backup your Data
The first thing to do is to back up your iPhone. You can perform a device backup by transferring all of your data across to iCloud, including messages, contacts, emails etc. You can decide what to and what not to back up by clicking through to your settings. Your name > iCloud is where it will allow you to select what to back up under 'Apps using iCloud'. To perform this, you will need to ensure you have an iCloud account with available storage. Content stored in your photo or video albums can also be transferred to iCloud or through syncing your phone with Apple music. If you are interested in backing up any call logs, unfortunately you cannot do this on iCloud software. Instead you will need to use a third party such as Extractor or even iExplorer. Backing your information up can be performed by clicking through your settings >  Your Name > iCloud > iCloud Backup and finishing with the 'Back up now' tab.
Log Out of Apps
Logging completely out of Apps is not as simple as deleting them. You need to ensure your login details are completely erased and that the service is switched off in settings to ensure you don't get hacked. You can start by clicking into your Settings > Wallet & Apple Pay tab > Your nominated Bank Cards, and clicking the 'Remove Card' tab option as this will ensure no website or apps remember your bank card details to make online purchases or transactions. Your Apple ID also holds a great amount of personal data. You can simply wipe your Apple ID information by clicking through your Settings > Your Name > Scroll Down and select the 'Sign Out' tab where you will be asked to enter your password to successfully work. You need to check that you remove every personal detail from every app you have ever used, including Emails, Facebook, Instagram and SnapChat to name a few. You can perform this by logging out of all of your apps and clearing their memories.
Remove all Auto Saved Passwords and Autofill Feature
Turning off your auto fill feature will mean Safari apps will no longer have access to your saved auto passwords or information, meaning you and the new user will be required to manually fill everything out when logging into an app or webpage. It is really crucial that you further delete all of your auto saved passwords on your device in case the new user turns the auto fill feature back on. You can perform this through clicking into your Settings > Passwords & Accounts > Website & App Passwords where you are able to delete every password saved on your iPhone, including Face ID, Touch ID and the iPhone passcode. This will ensure the new user will not have access or login details to any of your accounts.
SIM Card
Your SIM card is one of the most important things to remove from your iPhone and destroy if you do not expect future use. A SIM card has the capability of holding your secure data making it extremely important to keep in your own possession or destroy.
Restore Factory Settings
Performing a factory restore erases all of your data from the iPhone, enabling you to safely sell your iPhone without the fear of handing over private or personal data. A factory rest can be performed by clicking through Settings > General > Reset where you are prompted to 'Erase All Content and Settings' which can be performed once entering your iPhone password if you have one already set.
Remove Serial Number from your Apple ID
Now that your old iPhone is cleared from storing your personal and private data the only thing left to do is remove the device serial number from your Apple ID. You can perform this through logging into your Apple ID on a different device and selecting the 'Remove' option to unlink the phone from your Apple ID.
When you are selling your old iPhone make sure you get any necessary repairs done prior to selling it. The Core are a leading iPhone repair Auckland company, specialising in iPhone screen repairs and any other iPhone repairs. Contact the team at The Core now for a quick iPhone fix before you sell it. The team at The Core are more than happy to check and assure you that your iPhone has been wiped from all personal and private data as well.