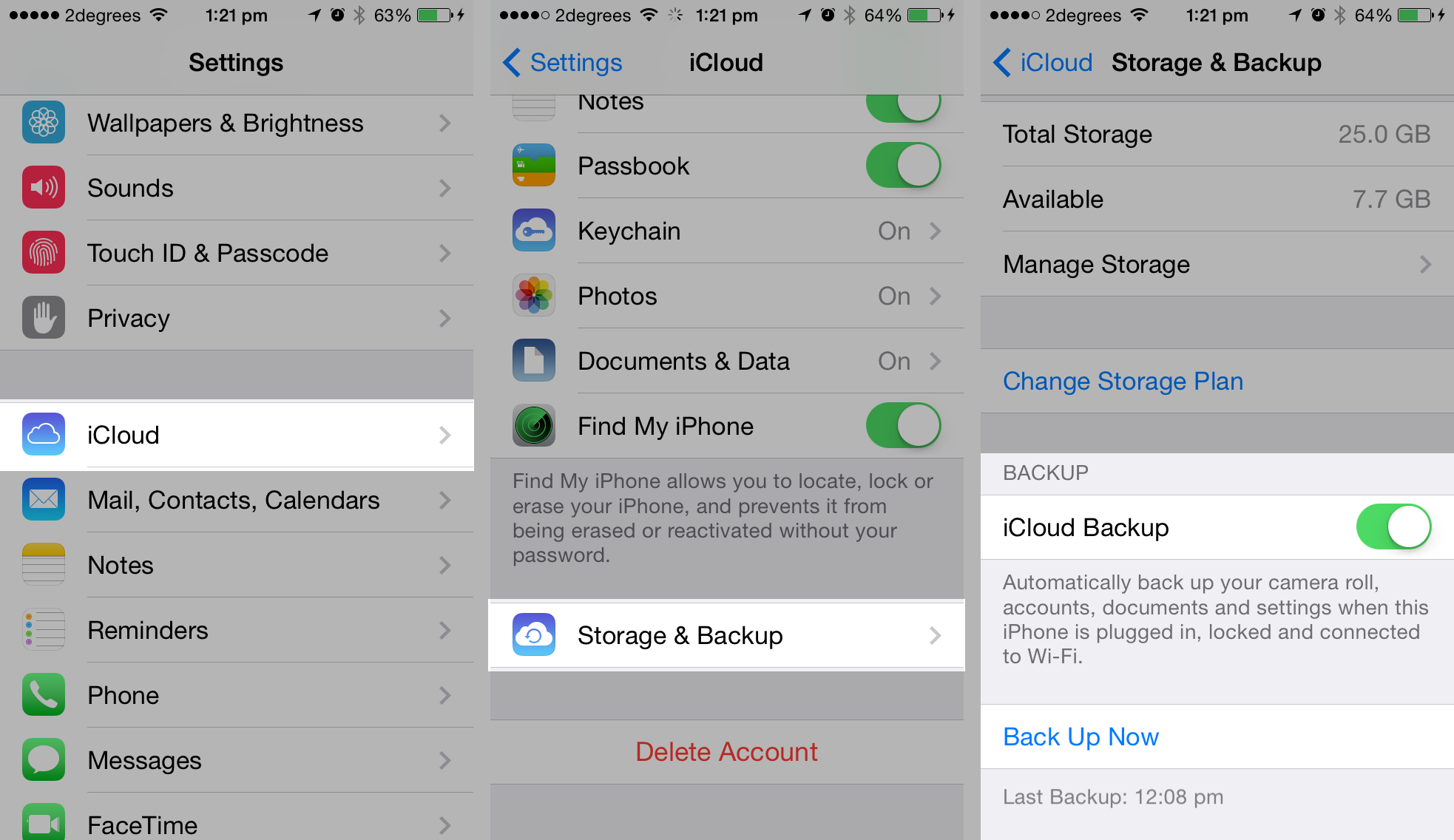 We keep everything on our smart devices these days, so it's always good practice to back it up regularly in case it's lost, stolen or damaged. Backing up lets you recover all of your pictures, text messages and other important information and lets you transfer it to a new device.
You can also use this process when upgrading to a new iPhone, iPad or iPod!
METHOD 1: USING ITUNES
Using iTunes is the fastest and simplest way to back up your device data. Simply plug your iPhone, iPad or iPod into your computer, open up iTunes, select your device under the 'devices' heading and click back up. Depending on how much information is stored on your device and how fast your computer is, this process can take up to half an hour (but usually is much quicker).
METHOD 2: ICLOUD
iCloud Backup is a great new feature Apple introduced back in iOS 5. iCloud Backup does a full backup of your data to Apple's iCloud service whenever your device is plugged in to the charger and connected to WiFi. In practice this means that your phone is usually backed up daily, automatically, which is great if you're forgetful or simply don't have time to do it yourself!
To set it up, open up Settings on your device, go to the iCloud options, select Storage & Backup and switch iCloud Backup on. On most New Zealand Internet connections, the initial backup can take a very long time and may take a couple of nights before it fully backs up everything. For subsequent backups, it only uploads what's new so usually they're quick and fast!
Apple gives all iCloud users 5GB free space which may not be enough for you. Under the same menu there is an option to purchase extra storage space on a yearly subscription. I definitely recommend this if you have more than one iOS device lying around!
RESTORING YOUR DATA
So backing it up is all good, how about actually restoring it again? Simple! When you get your replacement iPhone/iPad/iPod, during the setup process it will ask if you want to restore from backup or start fresh. If you backed up to iTunes, simply plug it in and choose a backup. With iCloud it's as easy as entering in your Apple ID information and choosing a restore date. Simple!