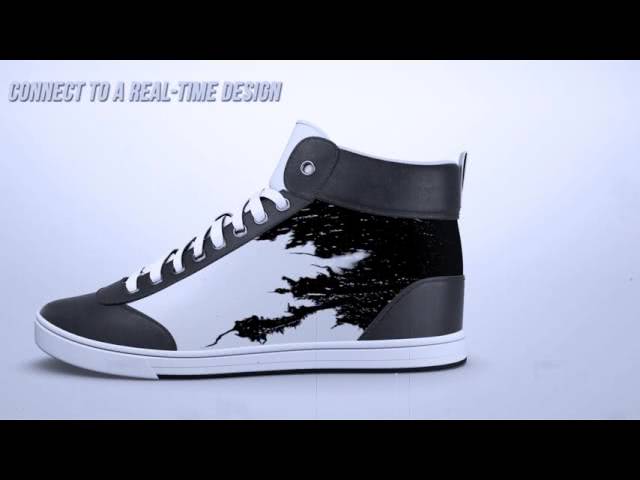 Well, that's kind of cool.
It seems as though the future keeps coming harder and faster into the present. We're not complaining. Looking at this video showing off a new kind of smart shoe that has flexi-LCD screens on either side of each shoe that can be controlled from your phone, it seems we'll soon be able to copy and paste Yeezy Boost 350 designs on our shoes without actually buying the damn things.
On top of that, with its own power bank, the shoes charge up while you walk, so there's no need to have yet another wire on top of the jungle of electric snakes that we seem to collect.
If you're a skeptic, don't be. Companies like Corning Glass in the US have spent the past decade developing smart glass technology that can be used in a multitude of facets in every day life. A short video made by the company a few years ago proved that Corning is working towards the future of smart LCD's that can be used on any surface, and for any purpose (I didn't mean for that to rhyme, but hell, I'm a poet).
If these shoes are real, then you can expect Apple to buy out the whole damn company. If phones are the number one display of wealth and style, then shoes come in a close second, tapping two different markets that would increase sales for the already-number-one-ranked company in the US.
Looking for Apple repair Auckland? The Core offers iPhone repair, iMac repair, MacBook repair, and iPad repair at affordable prices.