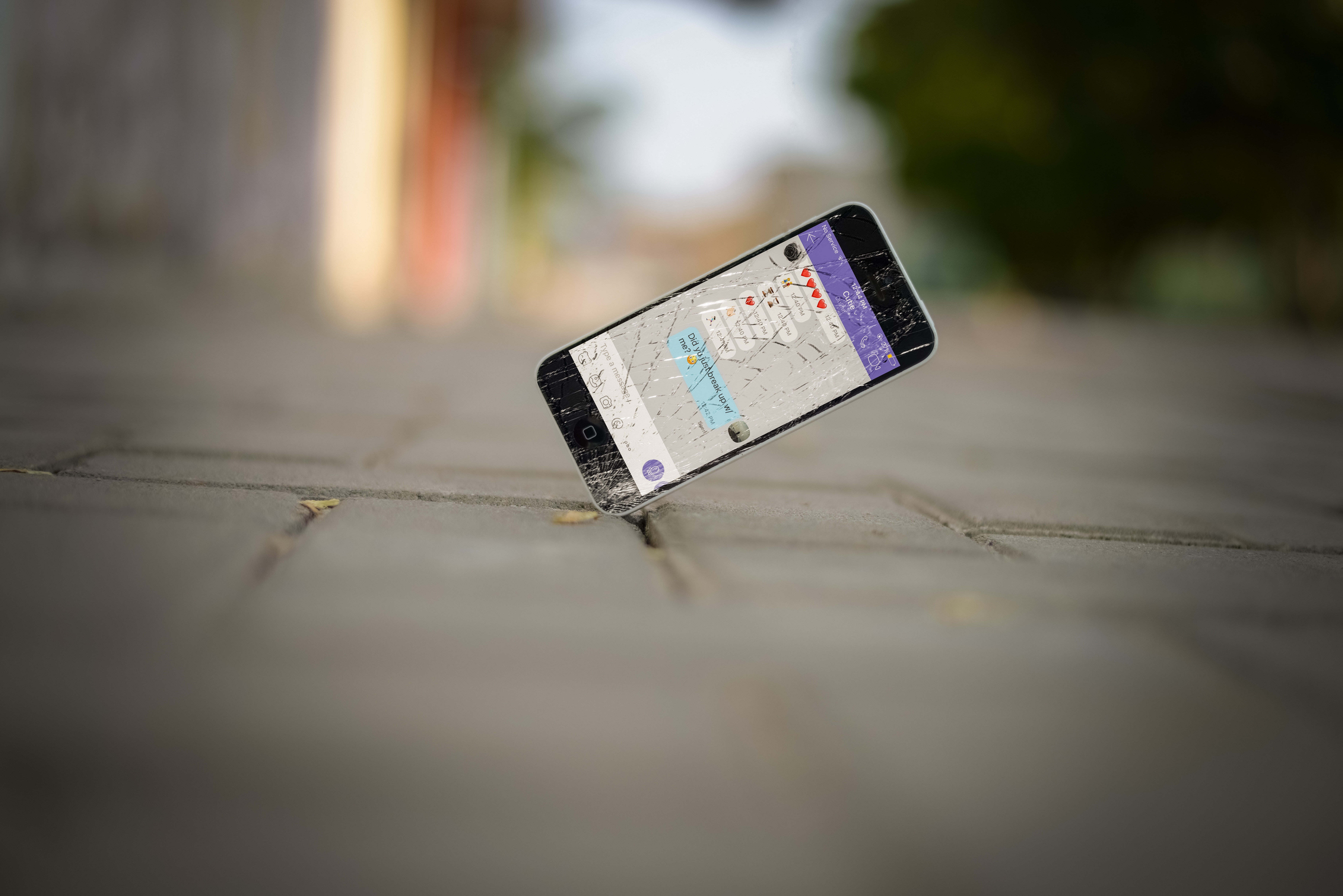 There is no better feeling than opening up the box for your brand new iPhone. However, not long after that joyful experience, the anxious worries start to set in. There is nothing worse than having to use a broken iPhone or use one that has a shattered screen, they are so frustrating to use! Not only that, but it also lowers the resale price if you were to go and sell your device. Discover the different types of phone screen protectors and which ones to avoid.
Are they really worth it?
Let's be honest here, nothing beats the feeling of a fresh phone screen. Screen protectors just never feel as luxurious or smooth whilst you're busy swiping away. So it only makes sense that the most common question asked is 'are they really worth it?!'. iPhone glass screens are made from aluminosilicate glass, branded by Corning as Gorilla Glass. With major advancements to its technology over time, they have been designed to resist scratching. Not only that, but the design of the new iPhones have changed so that the glass screen curves back into the phone, reducing the impact from falling, therefore minimising the risk of shattering your screen. However, with all of that said, it is not to say that iPhones are now invincible, they are still susceptible to damage. So, if you want to ensure that your phone is protected at all times, it is probably best to invest in a good phone screen protector.
Different Types
Tempered Glass
Tempered glass screen protectors are now considered as the most popular choice amongst consumers. When they first entered the market, they were on the pricier side, retailing around the $60 – $80 mark but now you can purchase them for as little as $5. Tempered glass protectors are the toughest option as they have multiple layers; shock absorbent silicon on the bottom, adhesive glue in between, with a PET film coating the top layer. The downside of a tempered glass screen is that they do tend to be on the thicker side plus you only have one shot to get it right during application, as the minute you try and peel it off, the screen protector tends to shatter.
Nano Liquid
Nano liquid screen protectors are made out of silicon dioxide, which has been designed to optimise screen protection without the troubles that typically come with a tempered glass screen (hair line cracks, shattering in the screen protector, thickness). How it works is that it uses liquid application which adds an invisible layer to the phone screen, that then strengthens and protects the screen against oil/greasy liquids and scratches. The liquid dries completely on the screen so there are no application hassles, and once it is dry, it feels like you have nothing on it. A downside to this option, given that it is still relatively new within the market, is that it is still quite expensive (more expensive than tempered glass).
Polyethylene Terephthalate (PET)
Polyethylene Terephthalate (PET) is a form of plastic that helps to protect the phone from scratches, however, provides little to no protection against shattering. The plastic is known to lift up on the edges after a while which can be frustrating for consumers. On the plus side, it is a cheaper option compared to other screen protectors available in the market.
Thermoplastic Polyurethane (TPU)
Thermoplastic Polyurethane is a chemically-enhanced plastic which protects against scratches, oil / greasy liquids and provides another layer of security to the phone screen. Not as durable as tempered glass, it is still a cheaper alternative that does provide more protection compared to the PET option.
Verdict
If you are wanting to protect your phone without having to forego the look and feel of a natural phone screen, the Nano Liquid phone screen protector is the way to go. Yes, it is the most expensive option but the silicon dries on your phone (and you don't even notice that it is there) so you won't get the other issues of peeling or shattering that typically come with the plastic or glass screen options.
If you have read this advice a little too late, don't fear as the team at The Core can fix any damaged device, quickly and affordably. For all iPhone repair Auckland or iPhone screen repair, reach out today! We also assist with all MacBook repair, Apple repair, laptop repair Auckland, and other device repairs all within Auckland.