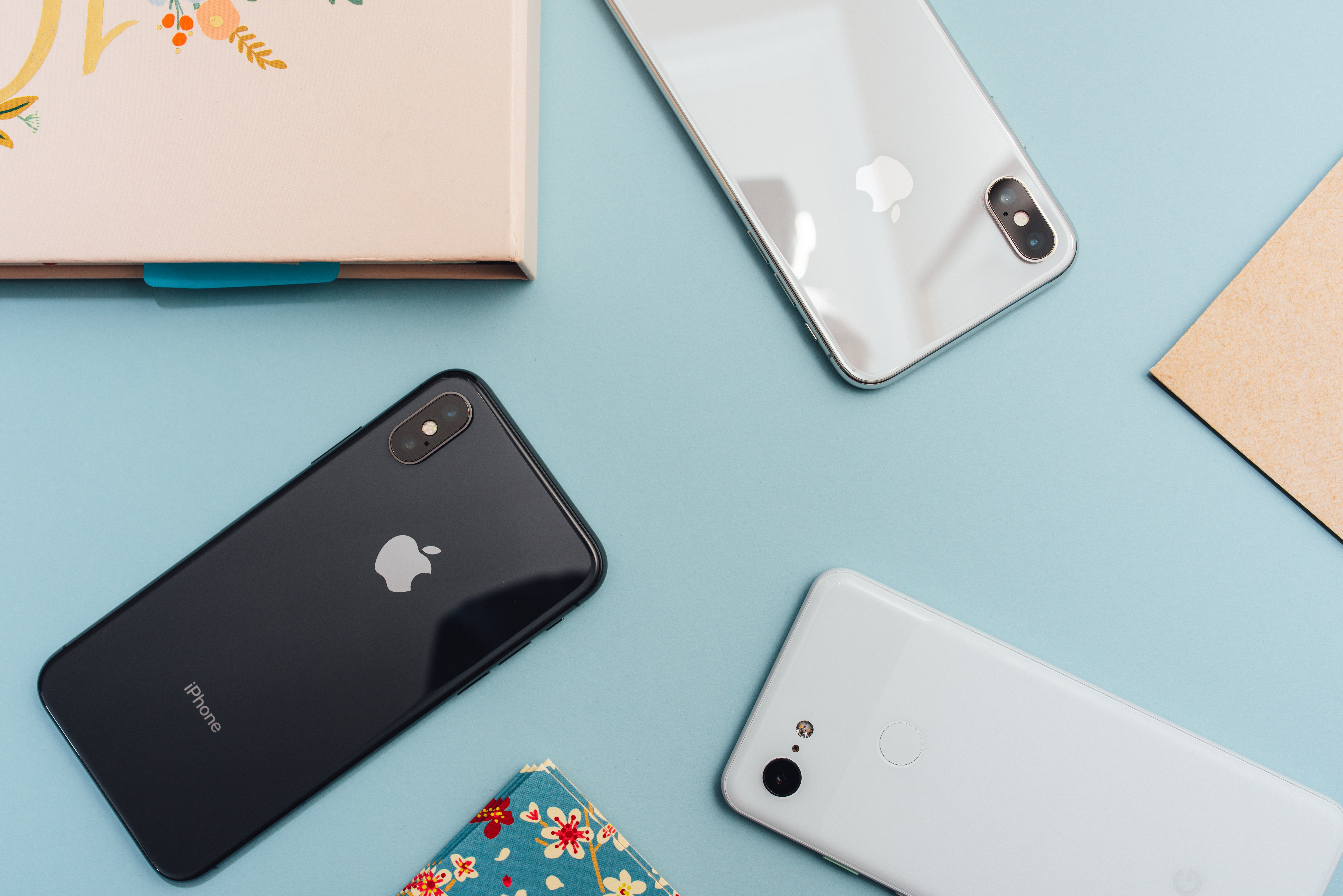 With Christmas fast approaching, we deemed it was time to delve into the world of iPhone accessories to determine which ones would make the perfect gift (whether that be a gift for yourself… or for a loved one). Take a look at our top suggestions below. 
Video & Photography 
Olloclip Range
The camera quality on iPhones these days is phenomenal. The need for carrying around a heavy DSLR has just about vanished as who needs to lug around a camera when you have a perfectly great one sitting in your back pocket! However, if you do consider yourself quite the photographer, take a look at the attachable iPhone lenses from Olloclip. Their collection includes a range of different lense styles and sizes that can help you achieve a specific style of photograph all from your iPhone. Better yet, the attachment is small and compact that it doesn't create an eyesore nor will it take up too much room.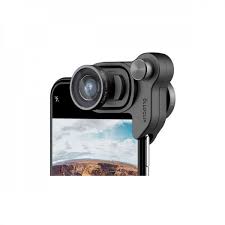 Image Source: Teds
iPhone Cases 
OtterBox Pop Symmetry Case
Otterbox cases are commonly well known and praised especially amongst the construction industry, due to the heavy duty nature of the cases and the ability to secure the phone without being too bulky. Otterbox have come out with a range of their signature phone cases which have an integrated pop socket on the back. Whilst pop sockets are extremely handy, often they can be quite the eyesore. Otterbox have managed to integrate them in a subtle way. 
Features include:
Slim & pocket friendly 

Pop socket designs / colours can be alternated 

Works with wireless charging 

Compatible with various phone mounts and popsockets 

Image Source: otterbox
Headphones 
Apple Airpods 
Although they are one of the most mainstream head-phone options available within the market, you can't go wrong with Apple Airpods. Sure, they aren't the best wireless earbuds and there are definitely other options available that have a much higher sound quality, but if you are after convenient wireless headphones then airpods are the way to go. 
Features include:
They sense when they're in your ears and pause when you take them out, no matter which device you are using them with (iPhone, Apple Watch, iPad or Mac)

You can say 'Hey Siri' for assistance (without having to touch your phone)

More than 24 hours charging life with the battery case, 5 hours of listening on one charge & only 15 minutes charging time (within the case)

Audio sharing: you can easily share a song, podcast or other audio stream between two sets of AirPods (with independent volume control)

The charging case is small enough to fit in your pocket, making them easy to transport around.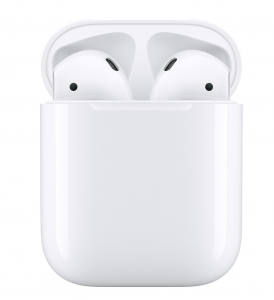 Image Source: Apple
Beats Powerbeats Pro
If the airpods won't cut it for you, then the next best option are the beats powerbeats pro. Not only is the sound quality much higher than the airpods, but they also last twice as long in between charges. 
Features include:
Sweat and water proof resistant 

Adjustable, secure-fit ear hooks

Up to 9 hours between charges 

Fast Charging (5 minutes of charging = 1.5 hours battery life)

Siri and voice command compatible

Selection of colours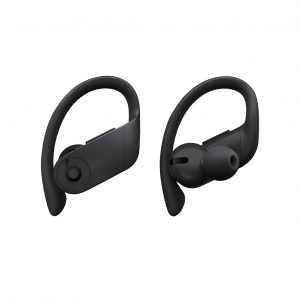 Image Source: Beats by Dre
Charging 
Mophie Charge Stream Pad +
If you have a newer iPhone you will be aware by now of the wireless charging feature. Whilst wireless charging charges a device at a slower rate compared to the lightning cord method, the mophie charge stream pad+ delivers up to 10W of power which optimises it for fast charge, meaning that you will always get the quickest wireless charge. The charging pad itself is small and compact, making it easy for travel plus it can also charge through cases up to 3mm thick which is an added bonus.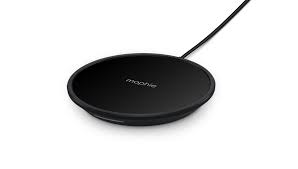 Image Source: JB HI FI
Belkin Valet Charge Dock for Apple Watch & iPhone
Perhaps you do not own an iPhone which has wireless charging or maybe you just prefer charging through the lightning cord method? Either way the new Belkin Valet Charge Dock charges both an iPhone and apple watch simultaneously. 
Features Include:
Integrated magnetic charger for apple watch

Apple watch is stored safely above surface

Adjustable lightning connector for iPhone 

Sleek, seamless appearance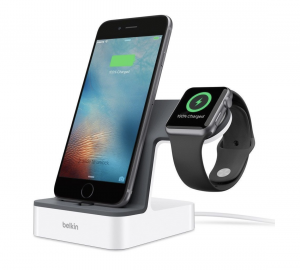 Image Source: eBay
Phone Screen Protector
Belkin InvisiGlass Ultra Screen Protector 
Unlike regular screen protectors, Belkin's invisiglass protector has been chemically engineered to be the strongest form of tempered glass. The added strength does not come at a cost in regards to user experience, in fact this screen protector is so thin that it resembles a brand new iPhone screen. The technology behind Belkin's screen protector is that it has been formulated and chemically strengthened using ion-exchange. The tempered glass is heated to 400°C which allows the liquid form of the glass to be manipulated at a molecular method. Smaller sodium ions are swapped out for larger potassium ions which allows the space to be packed in a much finer structure which is what gives the glass protector it's overall stronger strength. Invest in a good quality screen protector to avoid needing an iPhone screen repair later on down the track.
The benefits of the Belkin iPhone Screen Protector include:
Ultra strong glass engineered for ultimate protection and durability 

High level of scratch resistance and anti-finger print technology 

Thin layer, ensuring a flawless touch-screen experience 

Comes with an easy align tray which assists with application (eliminating any errors such as air bubbles forming or applying the screen off centre)

Case compatible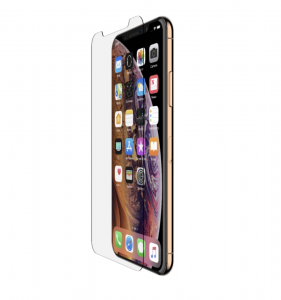 Image Source: Belkin
Need an iPhone repair Auckland, such as iPhone screen repair? Get in touch with The Core for any Apple repair, or if you want to sell your device. The team at The Core can refurbish your phone and sell it within their store and online. Find out more on our website.