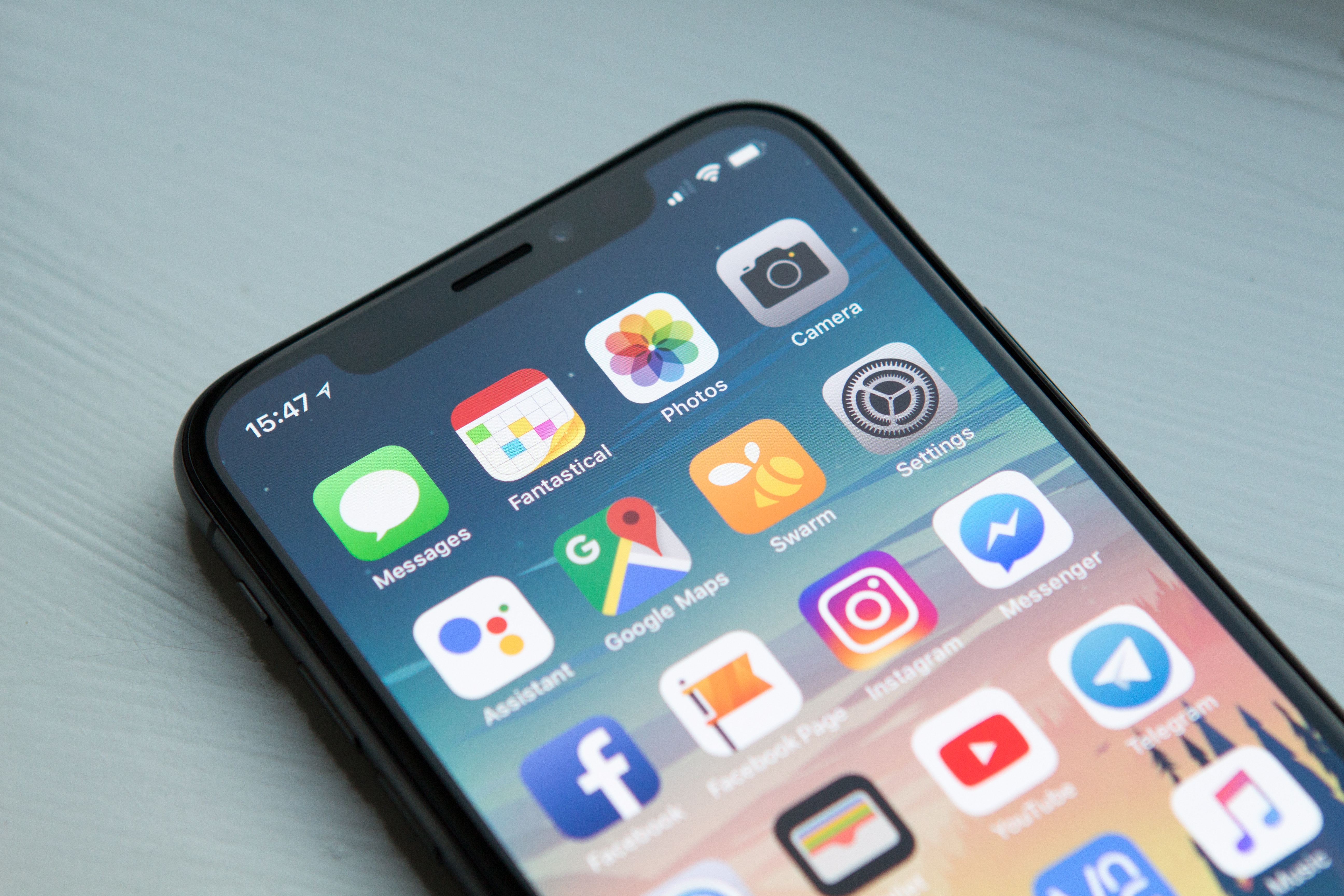 With the majority of us never leaving our mobile phones behind, it is only natural that we wanted to discover the hottest new iPhone apps available on the market. Discover the top mobile phone apps that have been rising throughout 2019 and are set to boom within 2020. 
Banter
Group chats have become a lot more interesting with the Banta messaging app. Say goodbye to the more traditional group chats that tend to situate via iPhone messaging (text and iMessage), Facebook and WhatsApp as Banta provides a messaging platform that incorporates gamification elements. The app provides the options of adding polls, banning users, adding a randomiser, creating events and gaming (camera roll roulette and banta races). 
Spectre Camera
Recently awarded as app of the year by Apple, the Spectre camera app uses machine learning to take simulated long-exposure photographs on your iPhone camera, which removes the need to cart around a heavy DSLR camera. 
TikTok
It is safe to say that you either love it or hate it when it comes to this app. Launched in 2016, the app exploded within 2019, becoming the third most-downloaded non gaming app of the year, surpassing both Facebook and Instagram. TikTok is a social video app which allows users to create and share lip-syncing and/or dancing videos.
Harry Potter: Wizards Unite
Created by the makers of Pokemon Go, Harry Potter: Wizards Unite is a gaming app where players versus dark wizards and magical beasts to save characters from the iconic Harry Potter series. Similar to Pokemon Go, in order to play, users have to walk around in real life, following the game map via the app. 
Moleskine 
Moleskine is another app that was celebrated by Apple during 2019. The app allows you to draw and sketch within the digital notebook, using graphite pencils and chisel-tipped markers which mimics the effect of real-life drawing. 
Raiz 
Raiz is the number one investment app which allows people to invest spare change automatically from everyday purchases into a diversified portfolio. With the option to invest small change from daily purchases, set recurring investments and/or invest lump sums, the app provides useful information and tools to invest money. It is a great app for those who know little about investing but want to get started. 
1Password 
It is only too common to forget your passwords or lose track of where you have stored the details. 1Password is an app which remembers all of your passwords for you, keeping them safe and secure. Although all new iPhone's already have this feature (keychain), the app will also store any passwords that are not used via the phone, such as pin numbers. 
Waze
Waze informs you on what's happening out on the roads, which can be a real time saver. With information regarding traffic, construction, police, car accidents and more, the app will inform you if there are any delays and will re-route your direction for you to save you time. The bonus of this app is that it has music features integrated into the app as well as a feature which informs you where the cheapest petrol stations are. 
Evernote
This app is a life saver for students as well as anyone who conducts research. With the ability to input typed notes or scan handwritten documents, add to-do lists / images / web pages or audio sources, it is a great way to store all information in one area. The app will also share the information across all devices so you will never be left unprepared. 
Nomorobo
This app is a life saver if you are prone to receiving those pesky telemarketer calls, spam texts or even worse, calls from phone scammers. Nomorobo uses real-time protection from over 800,000 robocallers, telemarketers and phone scammers to ensure that you are no longer bothered again. All important calls will proceed through (such as weather alerts) and you have the option to identify or immediately block all incoming calls. 
Due
Due is a life changing app for those who tend to forget important information as the app will remember and remind you on things that you input, saving you the hassle. Basically it is a combination of both the reminder and timer features that are available on all iPhones. 
Need an iPhone repair Auckland, such as iPhone screen repair? Get in touch with The Core for any Apple repair, or if you want to sell your device. The team at The Core can refurbish your phone and sell it within their store and online. Find out more on our website.