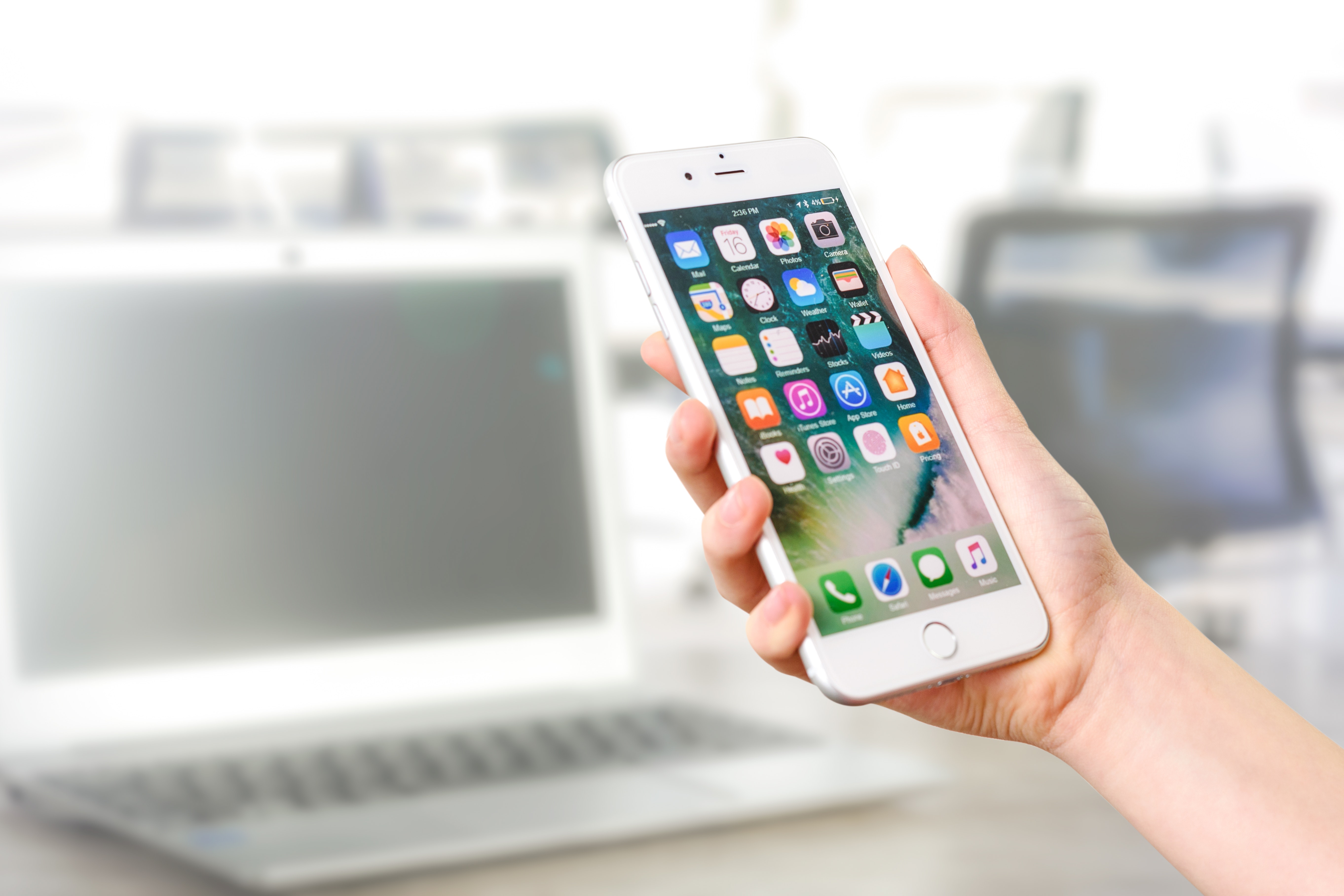 Your iPhone is full of many hidden hacks that you probably have no idea exist. It is capable of saving you a lot of time and solving your issues a whole lot easier. We have gathered a few life changing hacks that you will wish you had known a lot sooner. 
Correct Siri
If Siri pronounces a word or name incorrectly you can actually correct it, by saying "Siri that's not how you pronounce….". Correcting Siri allows it to understand and communicate with you easier.
Charge your battery faster
If you are in a rush and need to quickly charge your iPhone, you can easily apply this simple hack. Put your iPhone on the lowest brightness setting and put it in Airplane mode. This will turn off a lot of features on your iPhone and allow it to focus on charging. However, make sure you don't forget to take it off Airplane mode once it's charged as it is unlikely to work for your purpose on this setting. 
Dark mode
You can turn your iPhone to dark mode to make it appear more relaxing and less intense on the eyes, this is particularly good during the evening or in a dark room. Simply click through to your settings icon and tap on the Display & Brightness function, then click the dark or light option to change it.
Measure anything using AR
If you are wondering what the measurements are of something in particular and don't have a measuring gadget handy just simply use your iPhone. Every iPhone has a measurement tool, simply click into it and start measuring your area by positioning your iPhone camera to the flat surface. Once it is in position press the '+' button to begin measuring and again when to end measuring.
Discover what your phone knows about you
Many people often think about what their iPhone actually knows about them, and there is a way for you to check. If you visit your Settings, Privacy, Location Services, System Services and then Frequent Locations you will see exactly where you have been and for how long you've been there for.
Simply reach far away icons
If you have an iPhone Plus size you might often struggle with reaching some of the app icons located on your home screen. Rather than stretching your finger and ruining your comfortable hand position, just rearrange the icons to where you can reach them easier. You can do this by double tapping the home button, if you don't have a home button then swipe up from the indicator line. The app icons will slide down so you can easily reach them.
Calculator
By far one of the most inconvenient things is when you are doing calculations on the iPhone calculator and accidently enter the wrong number or symbol. Most people start the calculation all over again without realising there is a back-space option. The iPhone calculator backspace can be applied by swiping left or right on whatever it is you have just typed.
Take a hands-free picture
If you have your headphones handy plug them into your iPhone and press the pause button on the headphones to take a hands-free snap. This allows you to take more photos without your arm blocking half of the view.
Take a photo and a video at the same time
If you are in a dilemma of whether to take a picture or a video, you can do both with this hack. When you begin filming a video notice a white circle appears to the left of the record button, this white circle allows you to take a photo while you are video recording.
Quickly clear a message
If you are very indecisive you might often find yourself typing a message and then having to erase it all and start again. Rather than delete word by word just simply shake your iPhone for the message to be cleared.
Customise your control centre
Your control centre is the screen which appears as you slide your finger up from the bottom. You can customise this page to contain useful icons which you use regularly, so that you can quickly access them in times of need. Simply go to Settings, click on Control Centre and then Customer Controls. You might even find some icons you never knew existed here.
One-hand Keyboard
Depending on your iPhone model you will be able to alter the keyboard so it can be used by one hand. This can be very useful for when you have one hand full but need to type a message. Simply go into your Settings, tap on General, Keyboards and then select the One-Handed Keyboard option. 
Use these iPhone hacks to make your life a lot easier and to use your iPhone to its maximum potential. If your iPhone cannot perform some of the following functions you might need to visit The Core, for any iPhone repairs. The Core doesn't only fix your iPhone, they can also do macbook repairs and iPhone screen repairs. Visit The Core in Auckland today for any apple repairs you need to successfully use all of these iPhone hacks.